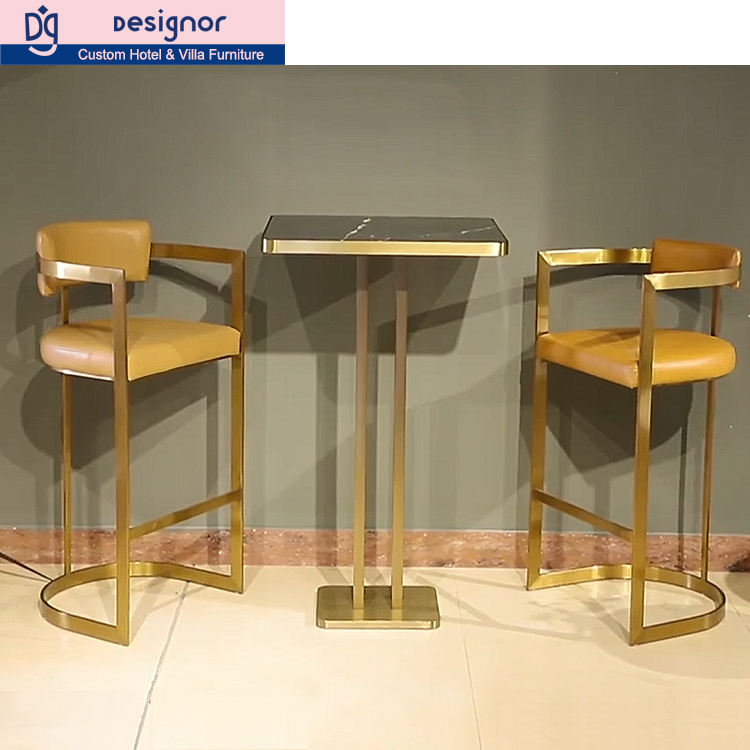 Buy Luxury Modern Home Kitchen Furniture Gold Brass Leather High Bar Set Chair Stools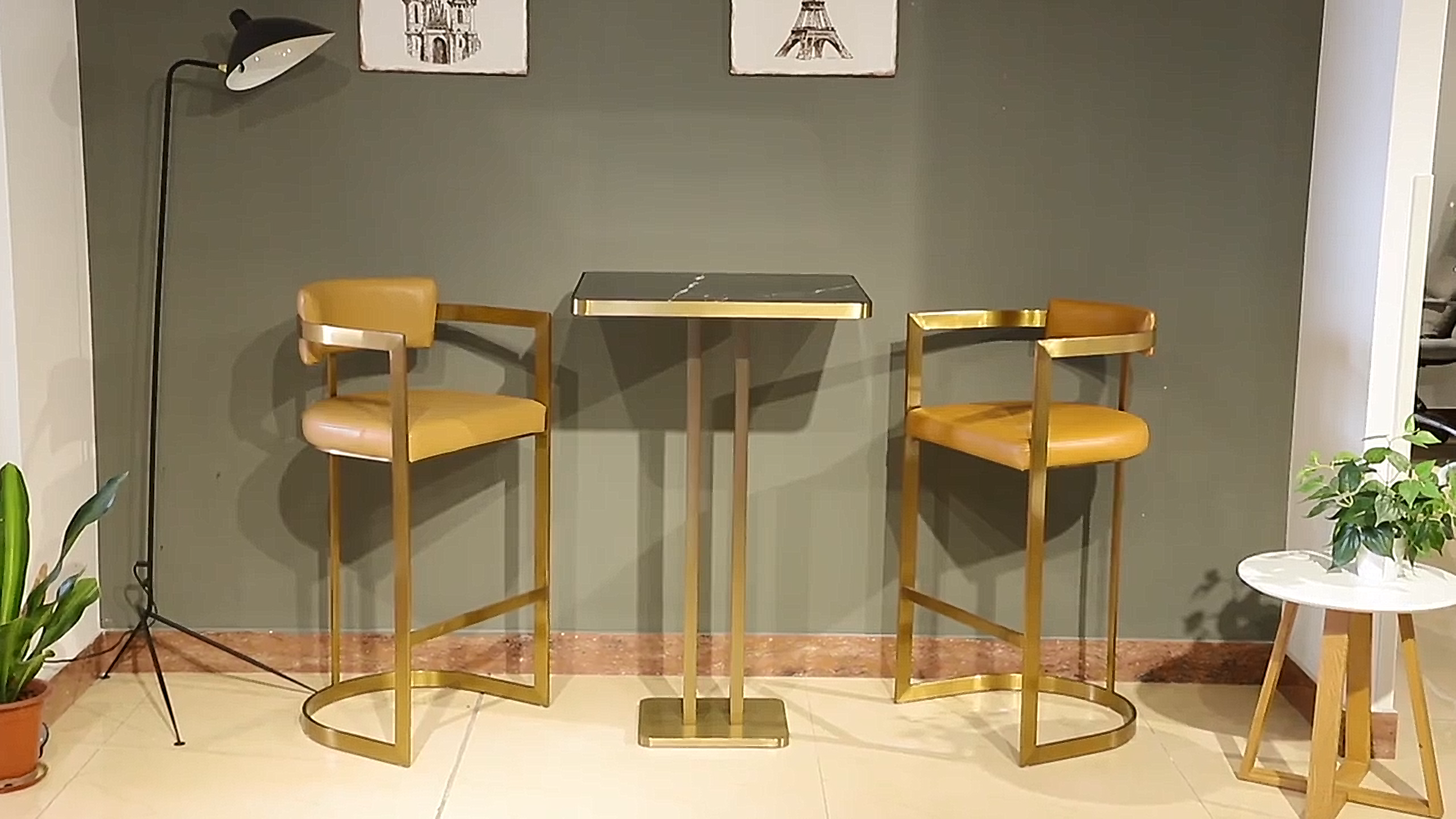 The modern bar chair adopts stainless steel wire drawing process, which makes the product more wear-resistant, anti-rust, and effectively prolongs the service life of the product. The bar chair seat bag and backrest use leather fabrics, easy to clean, wear-resistant, and the overall effect is stylish and generous. The bar is made of natural marble As a countertop, the legs use 4 stainless steel legs to make the entire bar more concise and generous. Every piece of marble and every steel pipe have been carefully inspected by us to ensure that the products delivered to you are of high quality.
Marble table:600x700x1050mm
The size and material of the bar chair and table can be customized.
Standard King bedroom furniture size /specification
No.
Item
Size in mm
1
King Headboard(extend to bedside table )
3000*50*750
2
King Bedbase
1800*2000*300
3
Bedside Table /Nightstand
550*450*520
4
Writting table /Desk
1200*(550-600)*750
5
Writting chair/ Office chair
Standard
6
Tv Cabinet / Tv Unit
1000*(400-600)*(650-900)
7
Luggage rack / Luggage Cabinet
800*(500-600)*580
8
Armchair
650*700*900
9
Coffee table
Dia 500* 560
10
Wardrobe
1000*(500-600)*2200