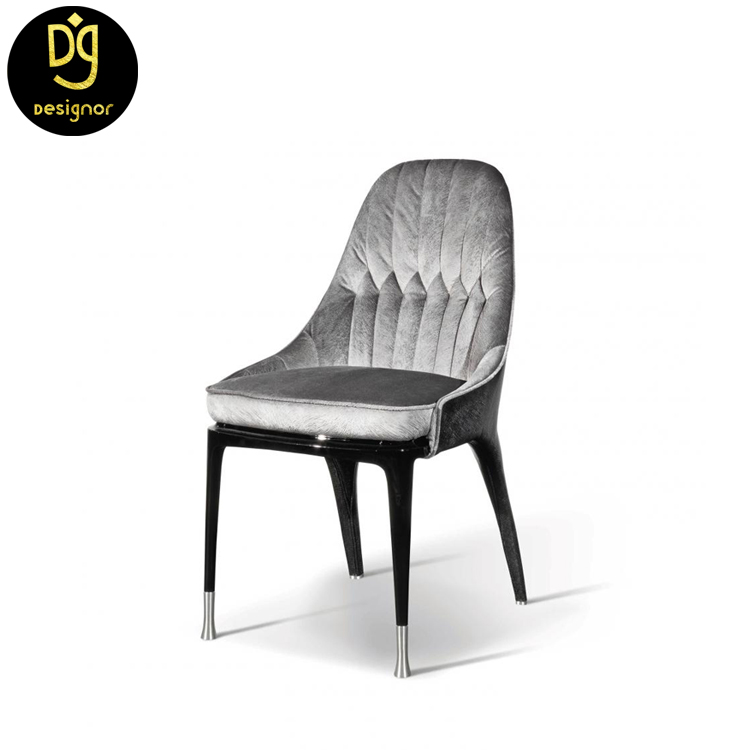 Factory Custom Made Italy Style Luxury Dining Chairs
The legs of the dining chair are made of high-quality solid wood + stainless steel protective cover, and the seat is made of velvet fabric wrapped with high-density sponge. The style is stylish and elegant.
The fabric can also choose leather or other fiber fabrics.